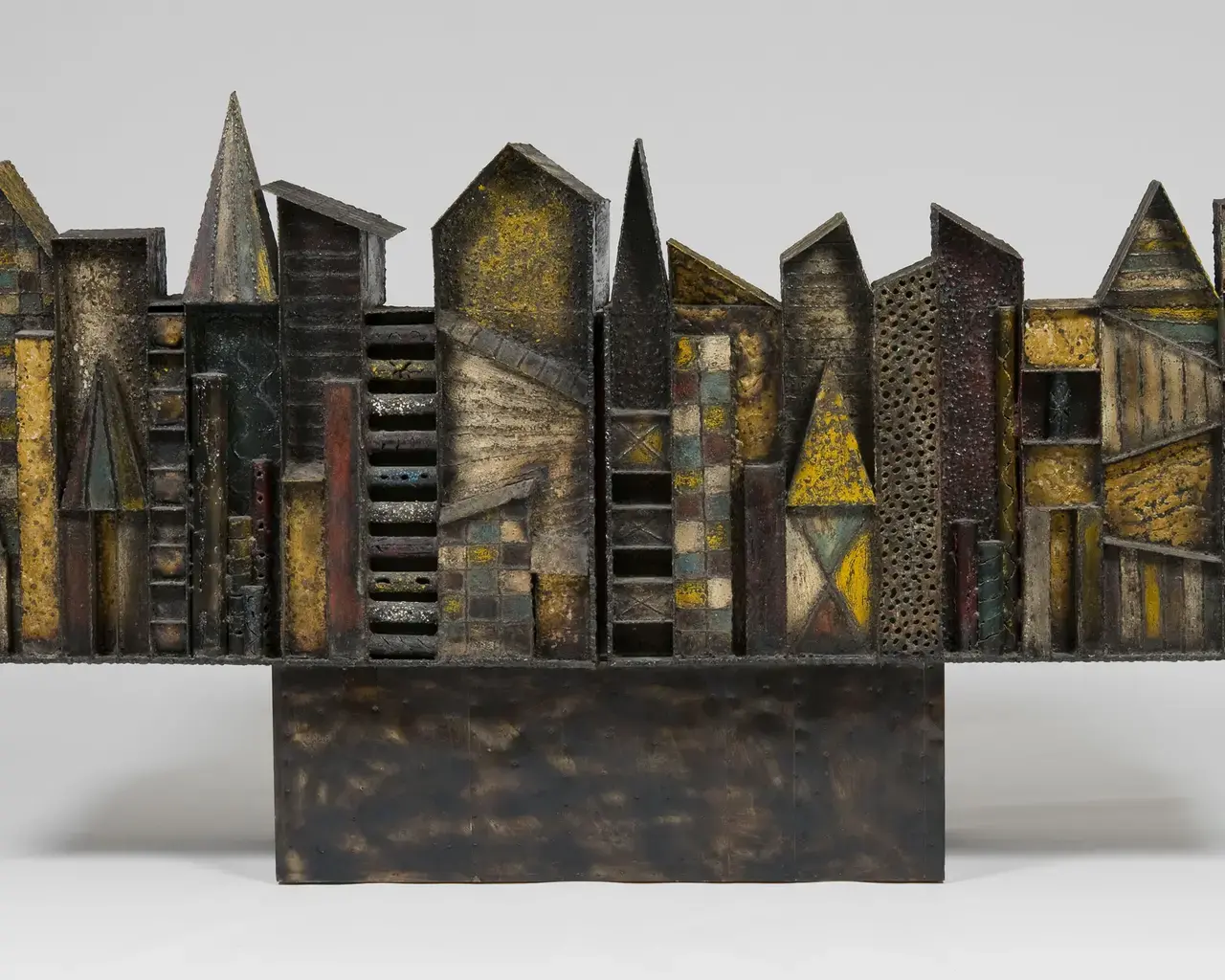 Paul Evans: Crossing Boundaries and Crafting Modernism, now on view at the James A. Michener Art Museum, has been featured in the Philadelphia Inquirer. The Center-funded exhibition has also received attention from the New York Times. It is the first major retrospective for Evans, a Bucks County, Pennsylvania artist (1931–87) and "imaginative dynamo" who created sculpted bronze-art furniture.
Edward Sozanski writes, "At more than 60 pieces, from the elegant silver holloware of his youth to ornate forged-front cabinets of the 1970s, the Michener show, curated by the museum's Constance Kimmerle, traces a remarkable career that began as a solo studio practice and ended as a factory-scale production line that involved 88 workers in two shifts. [...] Evans was an innovator who developed a variety of methods to give steel and aluminum expressive color, texture and the suggestion of movement." Read more >
Paul Evans: Crossing Boundaries and Crafting Modernism runs through June 1, 2014 at the Michener Art Museum in Doylestown, PA.