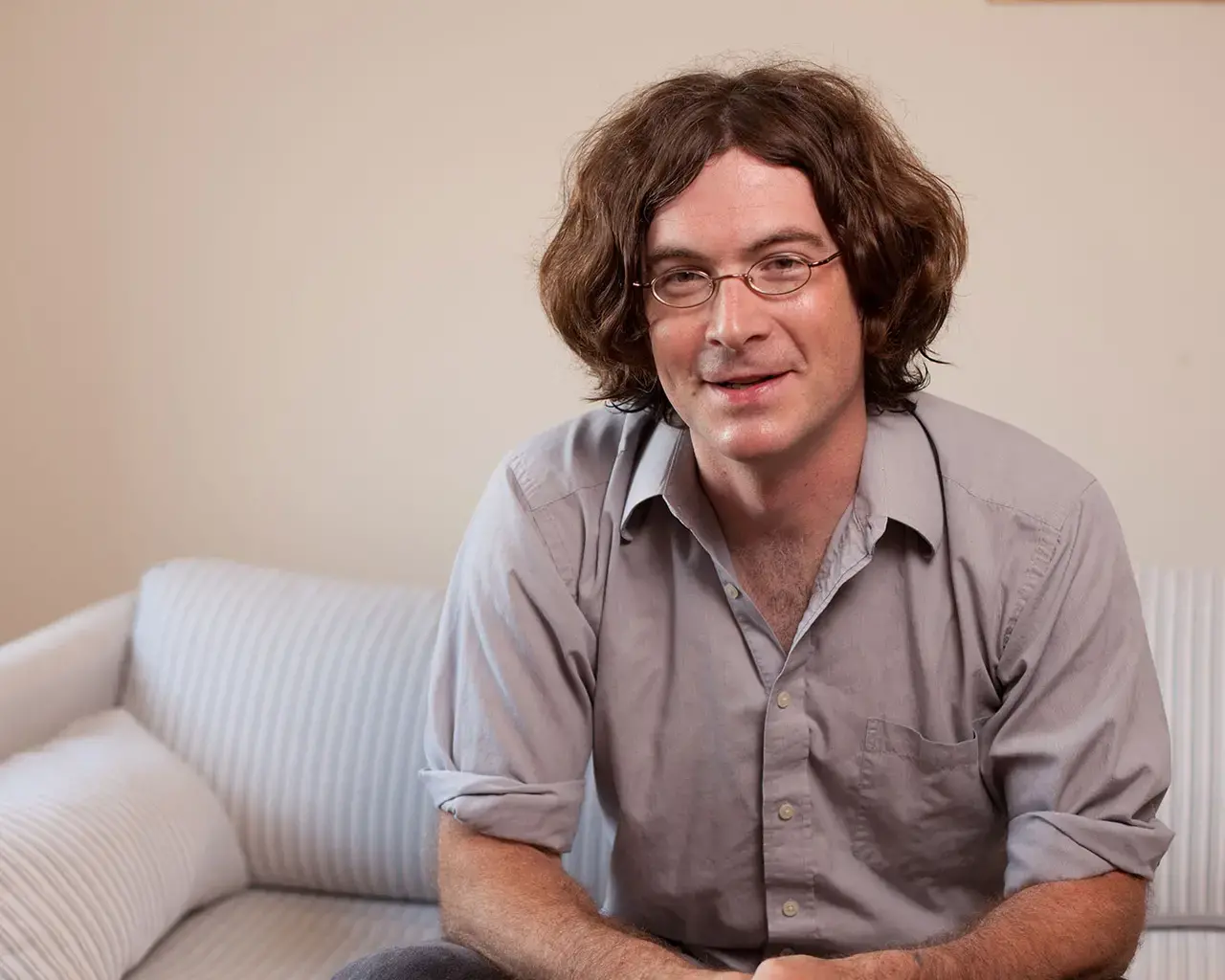 This month's digest includes a BOMB Magazine interview with Chris Forsyth in connection with his latest release with the Solar Motel Band, Intensity Ghost. Ryan Trecartin has received international attention for a collaborative video installation at London's Zabludowicz Collection. If you're looking for "must-see painting shows," New American Paintings provides a list, with four Pew Fellows in the mix: Sarah McEneaney, Charles Burwell, Rob Matthews, and Anthony Campuzano. Read on to learn more about our Pew Fellows' work and recognition around the world.
"Necessary" and "Audacious" New Releases
Chris Forsyth (2011) talks about his introduction to music, finding inspiration in the music of Neil Young and Grateful Dead, and his latest recording with the Solar Motel Band, Intensity Ghost, for BOMB Magazine. A song from the new record is also available for listening on WXPN's The Key.
Sun Ra Arkestra, led by Marshall Allen (2012), recently released a new album titled In the Orbit of Ra. mxdwn.com calls it "a necessary listen for any fan of experimental music in general."
The Guardian calls Greg Osby (2012) "audaciously inventive" in this review of his recently-released Sonic Halo.
From Pink Elephants to Social Practice, Pew Fellows Make the News
Ryan Trecartin (2009) and Lizzie Fitch's exhibition on at Zabludowicz Collection in London is reviewed in the London Evening Standard: "as maddening and abhorrent as it is compelling." The exhibition has also received attention from The New York Times' T Magazine and The Art Newspaper.
Tristin Lowe's (1995) 10-foot-tall pink elephant was covered in both Vanity Fair and The New York Times in connection with an awareness-raising event organized by the Clinton Foundation during New York Fashion Week.
CAConrad's (2011) latest work, Ecodeviance, is called both an "ambassador to the past" and an "agent of the now" by The Boston Globe.
Experimental harpist Mary Lattimore (2014) is featured on WNYC's Spinning on Air.
Dito Van Reigersberg (2002) is featured in The Huffington Post for the range of his roles, from drag vocalist Martha Graham Cracker to Prince Conti in Arden Theatre Company's production of La Bête.
Thomas Gibbons' (1997) Uncanny Valley is featured in The New York Times, which calls it "a jaunt into the future." The play wrapped at 59E59 Theater in Manhattan on October 26.
Philly.com features SPACES, a project of the Village of Arts and Humanities, mentioning artist-in-residence King Britt (2007).
Rennie Harris' (1996) Puremovement is highlighted in The New York Times for its performances as part of the Fall for Dance Festival at City Center.
Painters Mount "Must-See" Shows & Other Upcoming Events
New American Paintings lists upcoming exhibitions from Pew Fellows Sarah McEneaney, Charles Burwell, Rob Matthews, and Anthony Campuzano as "must see painting shows."
Geoff Sobelle's (2006) Center-funded The Object Lesson has its New York premiere as a part of the Brooklyn Academy of Music's Next Wave Festival, November 5-8.
Architect Karen M'Closkey (2013) will speak at 6 p.m. on Wednesday, November 12 at Penn State's University Park campus, with a reception to follow.
Chris Forsyth (2011) and The Solar Motel Band are on tour through November with their new album, Intensity Ghost, including a show at Philadelphia's Boot & Saddle November 5.
Sarah McEneaney (1993) presents Studio Living, now through November 22, at Tibor de Nagy Gallery in New York City.
Grants and Fellowships from Leeway and Dartmouth
Emmet Gowin (1994) is awarded a Montgomery Fellowship at Dartmouth College.
Trapeta Mayson (2002) is awarded a Leeway Foundation Grant for her series of youth workshops presented through the Kergiema Liberian Youth Cultural Arts Exchange.